Christmas is all about timeless traditions...
At SIG, we also have our own Christmas traditions: at our two sites (Vélizy and Aix), we share a
Christmas meal where everyone brings a dish or a dessert, prepared with love and everyone offers and receives
a gift with humour.
This year's tradition was a success and we had a great time with a festive meal and
laughter.
If you weren't there, watch the video and you'll have a good time too.
We have managed to innovate in our habits: For the first time, the Works Council has put in place a
the big Christmas game. All SIG employees could participate. All they had to do was send a
"Christmas selfie".
About forty photos had to be judged, with members of the
back office and field teams. A jury selected 16 finalists. A vote was then held and 16
prizes were distributed.
The first three winners: Anne-Laure Furon, Anthony Roux and Philippe Saviard. The names of all
The winners, as well as the photos of all the participants, are online at the end of this message.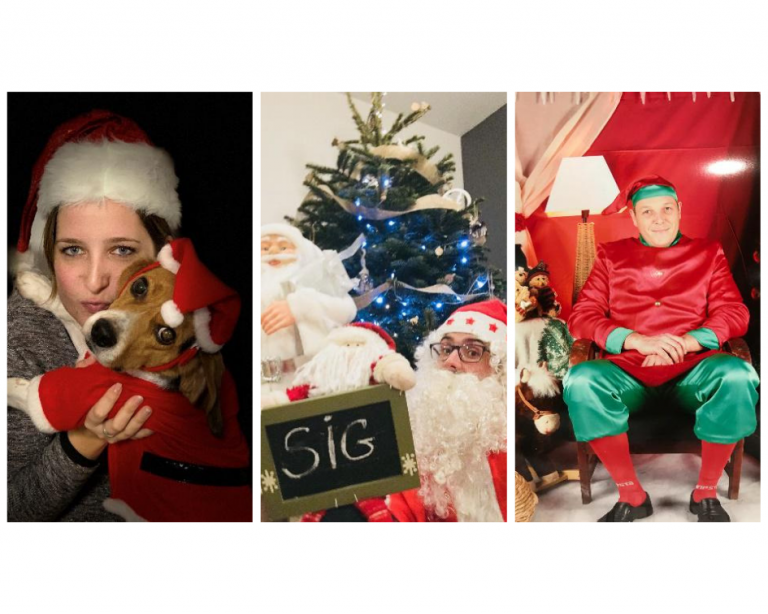 Thanks to your support they were able to win great gifts, such as helicopter flights, trips to Europe, beauty boxes, boxes of chocolate and many other surprises.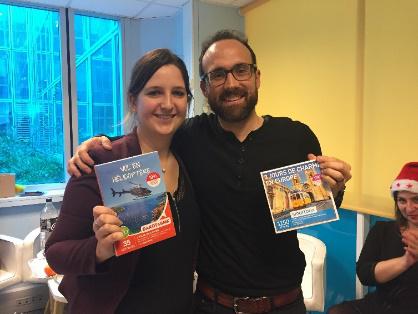 A big thank you to all the participants for helping to define a new SIG Christmas tradition.
A big thank you to our two organisers Fanny and Anissa, who organised everything, including the shopping to fill Santa's bag.
The Christmas spirit was very much alive at SIG. We look forward to next Christmas, with its traditions, and also new ideas...