Trust • Excellence • Performance
We are a commercial outsourcing agency specialising in alternative sales force, merchandising, commercial animation and remote selling.
People are at the heart of what we do.
For over 55 years, we have been helping brands increase their sales and visibility.
We develop tailor-made solutions to increase our clients' sales and customer loyalty.
With our European reach, our objective is to be a growth accelerator for our clients, through targeted and ROI-effective sales actions.
Our jobs.
Our Expertise .
Know-how close to the field.
Supported by the latest technologies, all our businesses are based on an ecosystem of services driven by experts: consulting, recruitment, training, coaching, logistics and business intelligence
Read more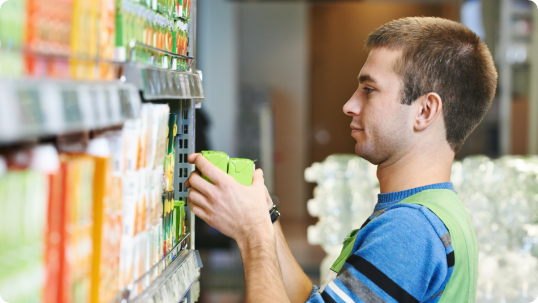 Our Sectors of Activity & Networks.
We operate in various physical and digital sales channels. Whatever your sector of activity or your distribution network,
we offer you customised solutions taking into account the specificities of your market.
Our sectors of activity
Our networks